You might not be a professional selfie-taker but considering how selfie-crazy we've all become, being one might not be too far off. And even if you dream of becoming a bona fide selfie expert, it's really important for you to bring a flawless selfie that reflects the world today. Because the world today, the universe rather, is all about being confidently beautiful with a heart.
No, really.. The beauty. Confidence. Your heart. It kind of shows through your face when you take a selfie. A selfie that will definitely turn heads and is enough to make anyone's heart race.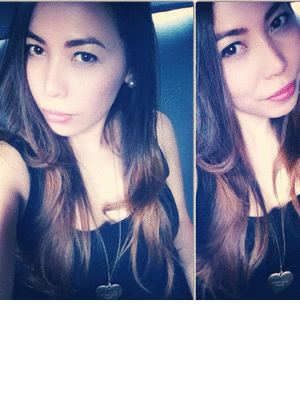 .
So here are six tips, each spelled out with an important life lesson, to help you become closer to your dream of becoming a selfie expert:
S -ELF
- Well "
you
" should put the "
self
" in SELFIE. Rule #1: Be
YOU
r
SELF
. I think that being real is something that makes your selfies stand out (and thus earn more likes and followers) on social media. That is why it's best to present the realest 'you' possible. Be YOU-nique.
E- XPERIMENT
by using filters and KNOW what your best angle is. Just like stepping inside the fascinating world of science and beauty, you can experiment with several filters that can wash out those lines and dark circles from your complexion, while looking for the perfect angle that can give you a slim and perfectly trimmed face. However, it takes a lot of practice to find the best angle. But once you find it, it'll surely show off your best and most flattering features. As for me, the best one is from high above my head and away from me at a 45 degree angle. Even if you can't find the right angle for you or some people don't like it, that's okay. Because, apparently, not everyone has good taste. Also, everyone has bad angles, but that's not what defines us. Please go back to Rule #1.
L-IGHTS ON
. Obviously, you need to shine brighter than anyone else to make it Instagram-worthy. Even if you don't use a filter, good lighting will do the trick. So yep, let there be light.
F -UN
More than just lights and angles, don't forget to have fun. Be silly and be creative. Smile, squint a little, wave, show off your smize ala Pia, do the perpetual peace sign, or pull your best "duck face." Whatever you do, do something fun and make sure you won't end up looking constipated. You'll do it over lunch, drinks and dinner either all by yourself or with some people you love (and, sure, some you hate). So why not try to enjoy it and have fun?
I -WOKE UP LIKE THIS
The lesson here is that it's not just a statement, it's a declaration. Beaming with confidence, make sure to appreciate your own beauty! Going back to the first rule, a big part of the process is actually learning to love yourself for who you are. I am not saying that you have to be narcissistic because it's a far cry from confidence. And even if others would say you are narcissistic, who cares? If you think you look insanely good and want to post a pic, celebrate 'yo self(ie).
E -NGAGE and SHARE on social media with an amazing smartphone that can get you through the whole process. Turns out, the great photo quality of your phone can have a major impact (in a positive way, of course) on your selfies. And if you're looking for a good one to start a selfie revolution, look no further. Hailed as a "selfie expert", Oppo F1s is the best smartphone with great features. Warning: These are advanced selfie features, with interesting add-ons like Selfie Panorama mode so you can take shots with more friends, and Beautify 4.0 which will automatically retouch your skin.
The best part? It's what we've all been wanting to have for years because Oppo F1s features a 16MP camera on the front, making it better than the one on the back and it is, of course, perfection. Plus, it has Palm Shutter function which makes it easier to take selfies. Yay!
So for someone who takes selfie (very, very) seriously, consider this is as a necessity. Must. buy. now. Selfie-haters need not apply. Again, it all boils down to the fact that if you want to be a selfie expert, you should know how to love yourself.
So keep calm and spread the love.